//

'As aggregates of our backyard performance, we neutralize a boxing match from the inside. We do this, especially by maintaining the symptoms of the opposites depicted from our home, but by modifying their techniques - on two separate poles, but in the common interest, we draw tension in building a reconciliation. During our performance, we synchronize red with blue to exhaustion, from which a white result is obtained.'

We made dinner for the two of us in a pair of blue and red boxing gloves - a cheese eggplant letcho with a small croissant. During our two-hour performance, the workbench was the ring at which we had dinner at the end (taking off our gloves). Cookeration and tactical catering are cardinal concepts in our cooking performance. The performance took place in the former RIng presso organized by Trafó.

//

'Háztáji performanciánk aggregátjaiként belülről hatástalanítunk egy boxmérkőzést. Ezt, sajátosan az otthonunkból ábrázolt ellentétek szimptómáit fenntartva, de technikáit modifikálva végezzük el - külön két póluson, de közös érdekben feszültséget vezetünk le egy békülés felépítésében. Performanszunk folyamán a kimerülésig szinkronizáljuk a pirosat a kékkel, amelyből fehér eredményt nyerünk ki.'

Kék és piros boxkesztyű párban készítettünk vacsorát kettőnkre - sajtos tojásos lecsót kis kiflivel. Két órás performanszunk során a munkaasztal jelentette a ringet, melyen a végén (kesztyűnket levéve) vacsoráztunk meg. Főzési performanciánkban kardinális fogalom a cookeration és a tactical catering. A performansz az egykori Ring presszóban valósult meg a Trafó szervezésében.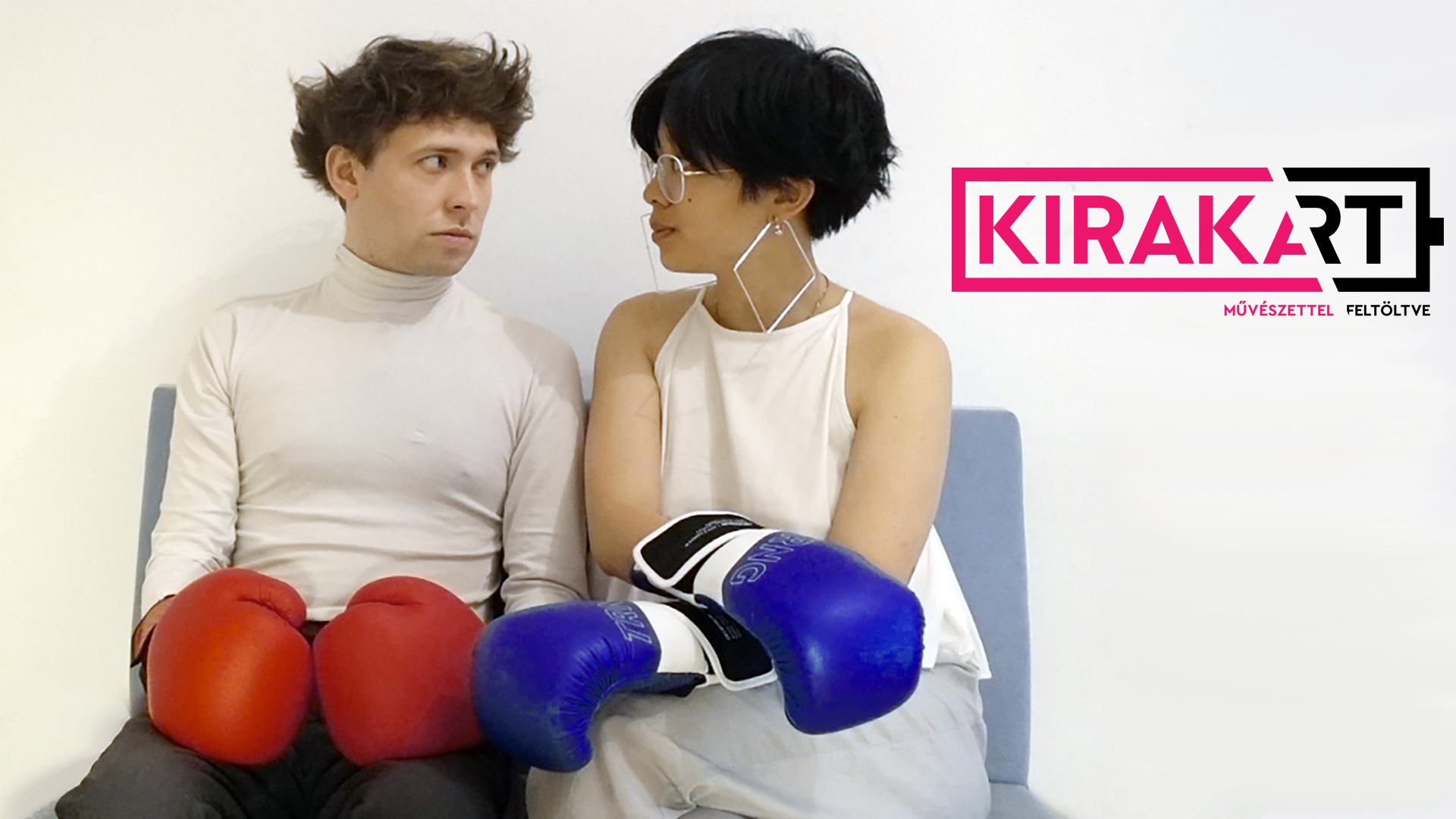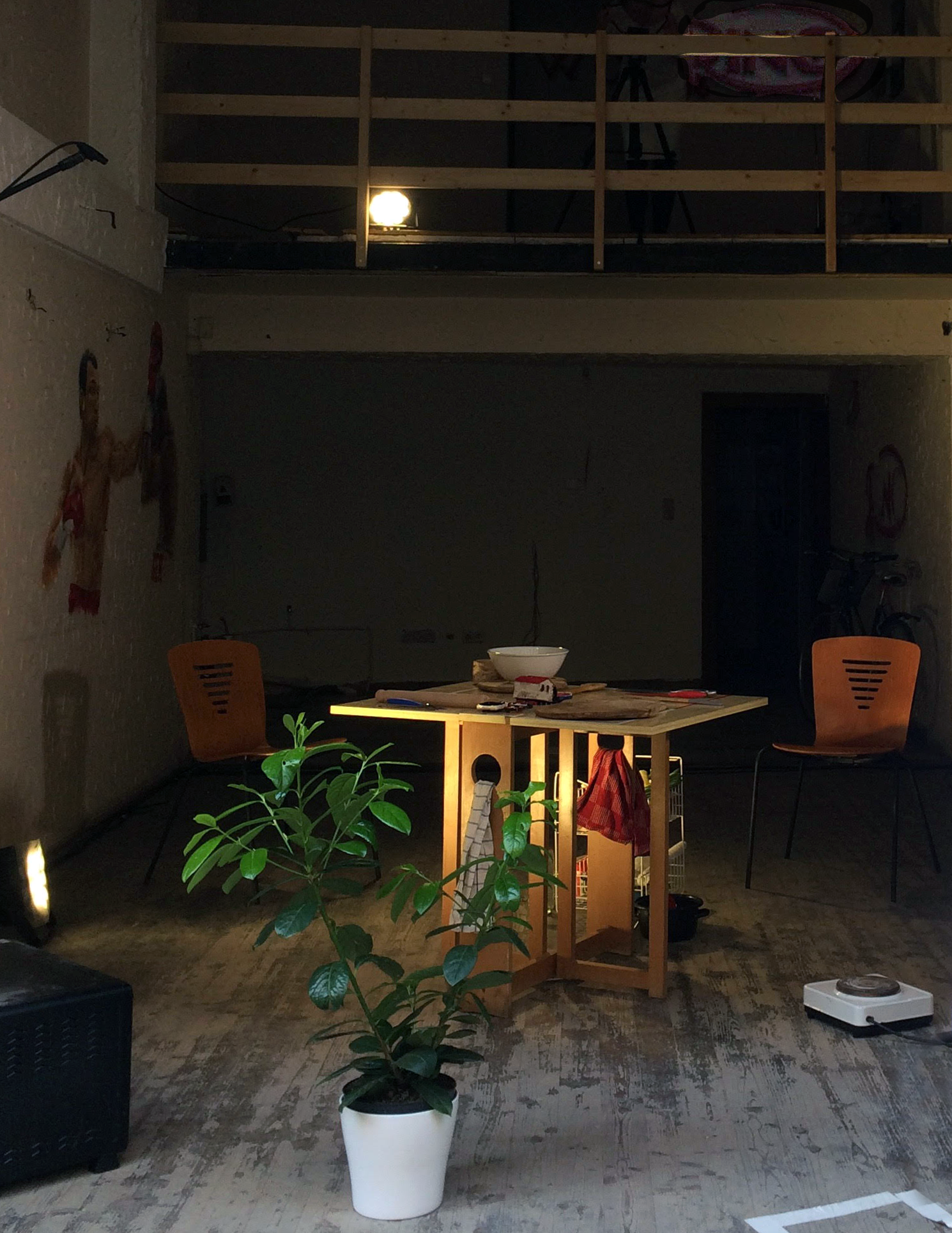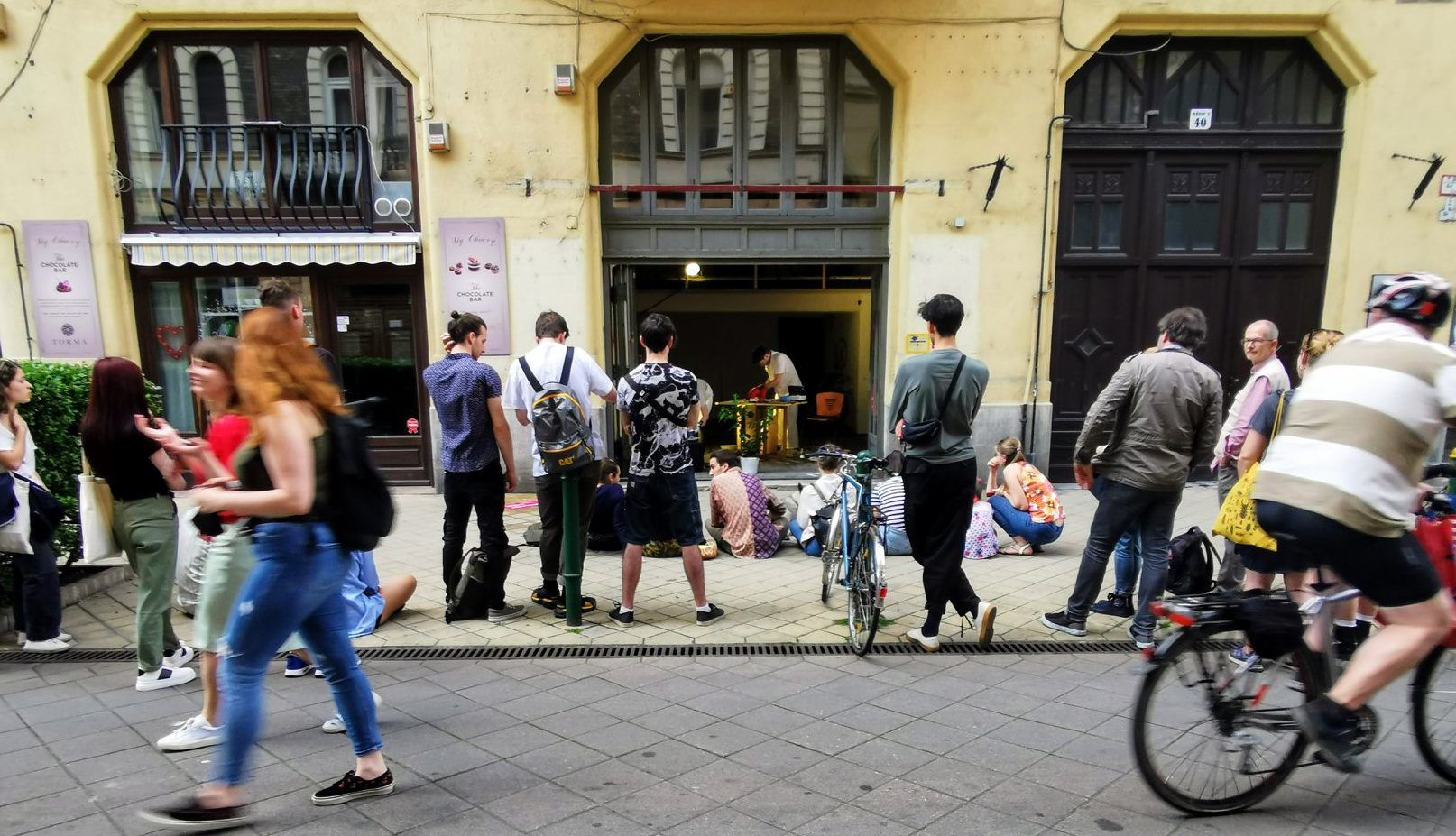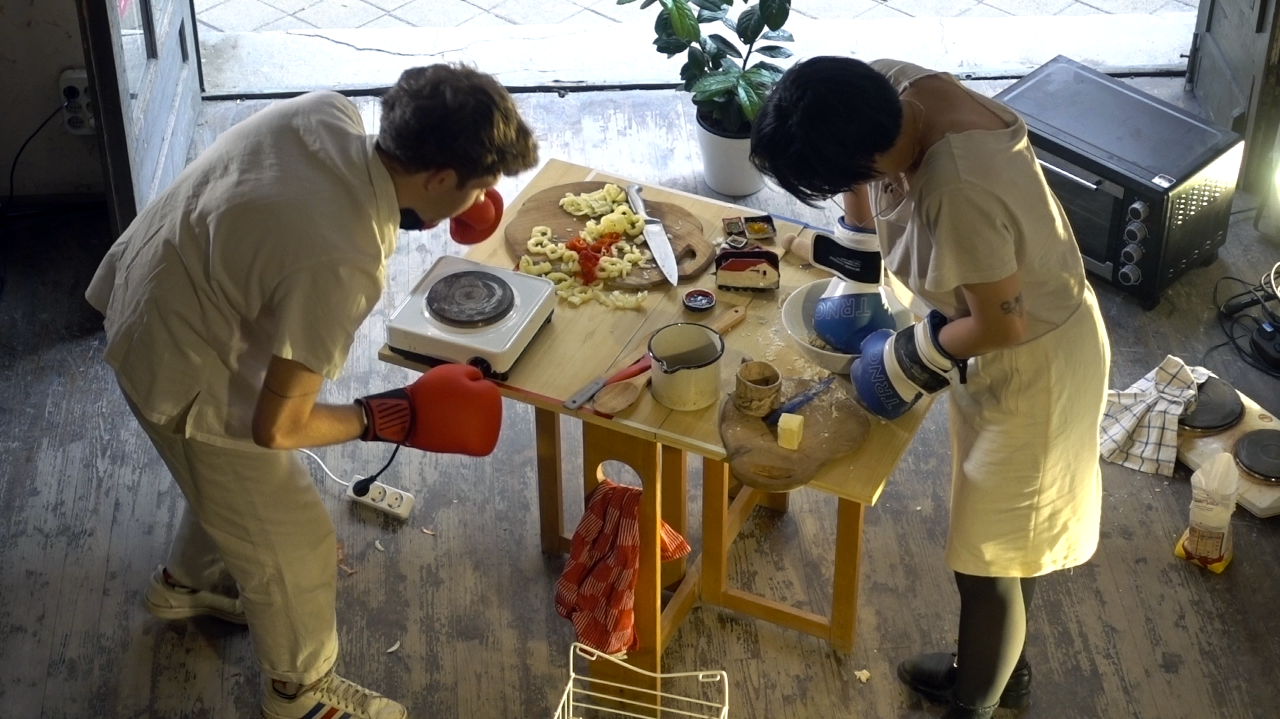 haimey, 2021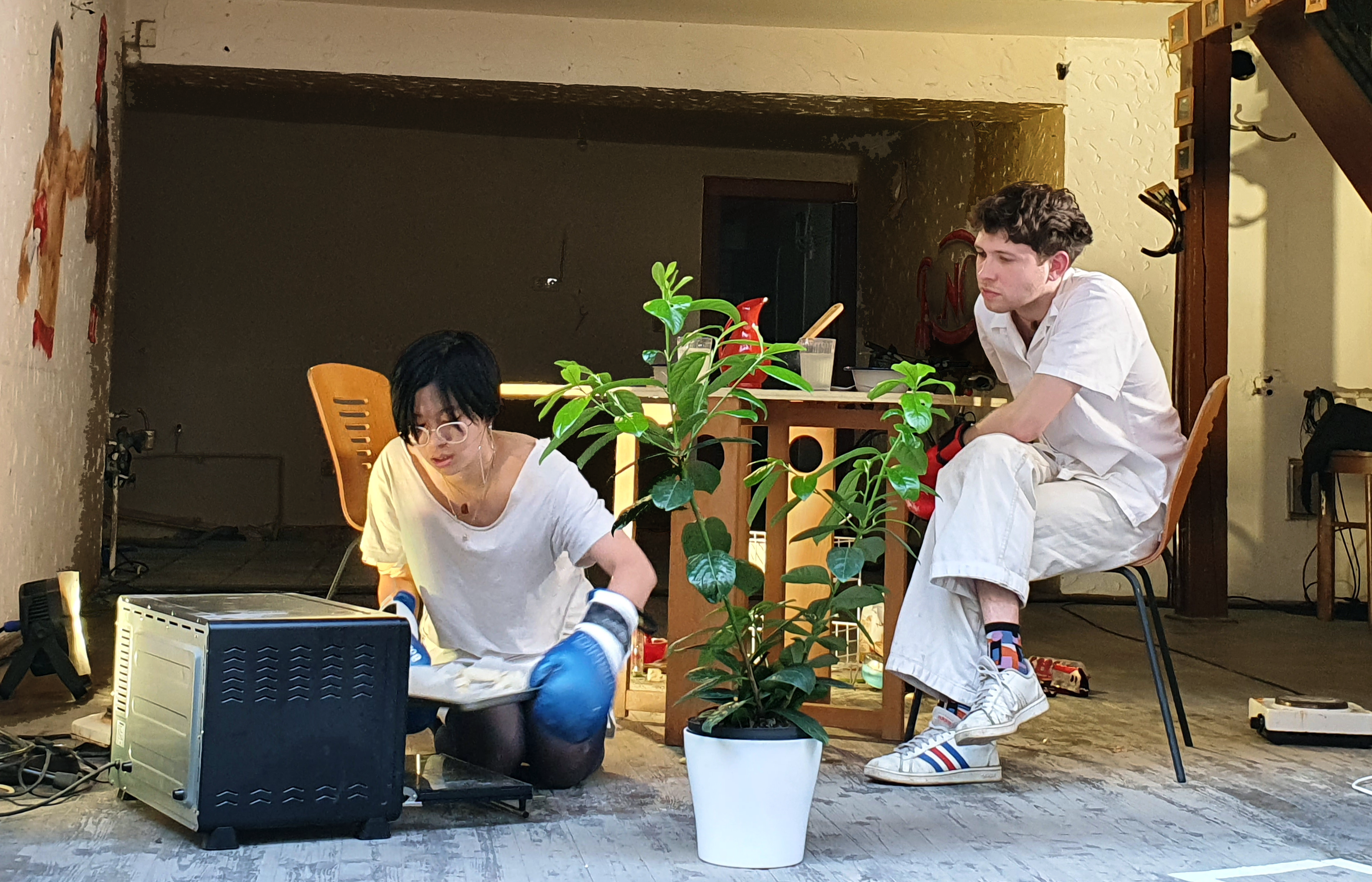 Trafó photo documentation, 2021
29min portion video documentation, 2021
Anna Hoóz photo documentation, 2021
Menyhért Juci photo documentation, 2021
haimey, 2021